GrainChain's team brings a wealth of expertise in agriculture, business, software development and blockchain technology together to build proven, world-class, innovative solutions to the agricultural commodity supply chain.

GrainChain's Founders and Board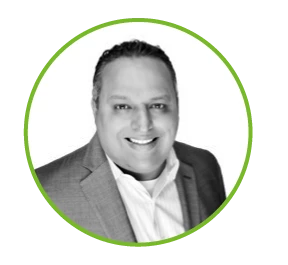 LUIS MACIAS
CO-FOUNDER, CEO & BOARD MEMBER
Luis is an innovator and entrepreneur that has nearly 20 years of experience designing, inventing, and implementing technological solutions in the government, agriculture and insurance sectors. He has spent the last six years focusing on viable agricultural solutions, where he founded and implemented SiloSys and developed GrainChain's transaction platform using smart contracts. He brings an experienced, relentless commitment to enhancing the performance of business processes and mission-critical deployments to the team, and his pioneering leadership in the technology and agriculture sectors ensures that GrainChain will remain the leader in its market space.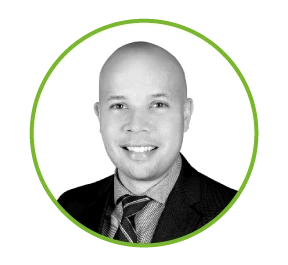 FERNANDO CAMPOS
CO-FOUNDER & CHIEF OPERATING OFFICER (COO)
Fernando is one of the world's leading innovators in blockchain technology. An early advocate of the value of blockchain, Fernando is passionate about developing applications of blockchain technology that improve quality of life and working conditions for all people. He brings this passion, as well as over 16 years of experience in entrepreneurship, startup management, and real estate investment to the GrainChain team.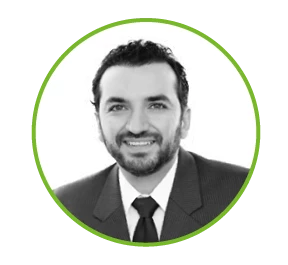 JAIME LOPEZ
CO-FOUNDER, CHIEF STRATEGY OFFICER & BOARD MEMBER
Jaime received a B.A. in Economics from the University of Texas in 2005 and graduated with honors from the University of Texas School of Law in 2008. He started his legal career over a decade ago and still practices corporate and business litigation at Millin & Millin, PLLC. Jaime has also been active with successful companies in a wide variety of sectors including financial, health care, hospitality, construction, technology and blockchain, and real estate. He is an active participant on both for-profit and non-profit boards.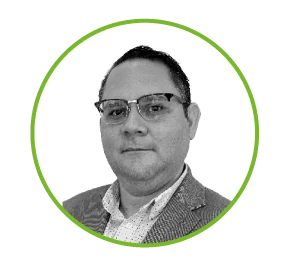 CARLOS HUGGINS
CO-FOUNDER & CHIEF TECHNOLOGY OFFICER
Carlos has built his career on developing and implementing innovative, cost-effective software solutions for businesses. He has worked with over 50 firms worldwide and brings over 20 years of experience as a full-stack developer and systems architect to the GrainChain team. He serves as the leading software developer of GrainChain's transaction platform, and is an invaluable driver of implementing our solution on the ground.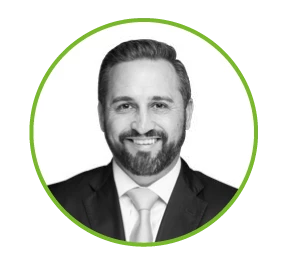 SEBY HADDAD
BOARD MEMBER
Seby is an elected official, a banker, and an entrepreneur. He was recently elected as Commissioner for District 5 in the City of McAllen, having unseated a longtime incumbent. He has over 14 years of experience in the financial services industry, and is currently serving as Senior Vice President at Lone Star National Bank, where he specializes in commercial and real estate lending. Additionally, Seby boasts an impressive array of successful business ventures in real estate development and hospitality. Seby graduated from St. Edward's University with a B.A. in Computer Information Systems in 2003.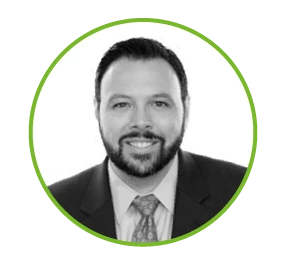 MICHAEL GARZA
BOARD MEMBER
Michael is a licensed attorney who began his legal career with the Criminal District Attorney's Office of Hidalgo County, Texas. During his tenure as a prosecutor, Michael honed his legal skills by prosecuting felony crimes and by representing Hidalgo County in civil litigation claims. Currently, Michael operates a successful general law practice with a focus on litigation. In addition to his thriving law practice, Michael operates and manages a company that maintains interests in a diverse array of business sectors including farming, banking, health care, hospitality, and real estate.
ZAIN RIZAVI
BOARD MEMBER
Zain joined Pelion as a senior associate in 2020. As a senior associate on the investment team, Zain focuses on sourcing new portfolio companies within the cloud, networking, and security space, performing due diligence, and working with existing portfolio companies. Pelion is an early-stage technology venture capital firm with a national track record of investing in software-based businesses, supporting them as they move progressively through each stage of development. Founded in 1986, Pelion has been a partner to leading technology innovators CloudFlare, Fusion-io, MX Logic, RedHat, and Riverbed.
About GrainChain Inc
Our Mission:

To level the playing field for all agricultural participants through technology, innovation, and financial inclusion.

Our Vision:

To create a trusted, connected and transparent agricultural supply chain where producers grow crops sustainably, have dependable access to more liquidity options and receive better prices for their crops.

GrainChain's innovative suite of products help Producers bring their products to market quickly, efficiently and reliably. Trumodity is our flagship transaction and exchange platform that enables trustworthy transactions, connects Producers directly to buyers and reduces uncertainties in doing business internationally. Our system handles all the post-harvest processes in one cloud-based, blockchain enabled platform. SiloSys is the inventory management solution for grain elevators and storage operators.

HarvX is the logistics management system for transporting harvests from farms to storage operators. In 2013, GrainChain's founders were approached by a large Texas farm looking to digitize its supply chain operations, improve inventory management, and enable fast, secure, and easy payment. Finding no satisfactory solution in the market, GrainChain's founders set out to build one, and created SiloSys. After numerous years in the industry, and with the expansion of SiloSys, the founders set out to simplify the flow of the entire supply chain. In 2018, GrainChain was officially founded to accomplish this goal.

Since then, our company has established agreements in multiple regions to help make the commodity supply chain more efficient, secure and transparent. GrainChain has offices in the United States, Mexico and Honduras.